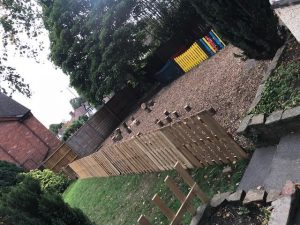 The Nature Trail encourages children to get out of the nursery and explorer Mother Nature!
We take opportunities multiple times a day to take our children out, explorer the bumps, feel the bark and look for those little animals. At Montessori Explorers we believe in connecting with nature and homing in our children to respecting whats outside.
We don't leave our little ones behind, when we all go outdoors…Our babies come out too!
Our Sensory Area is the perfect place for our babies to explore. With Cushioned tarmac and a lot of messy play, we have created the perfect area to help our babies develop their motoring and sensory skills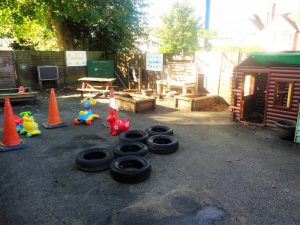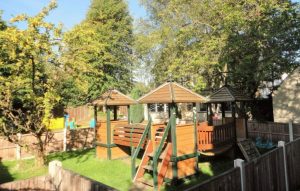 Tower Explorer!
For our older Children, they have the opportunity to take on the MONTESSORI TOWER!
This is an opportunity for our children to develop their imagination, hone in on their climbing skills and become more independent in crossing bridges, climbing steps and just simply running around!